EXTRAORDINARY LATINAS BOOK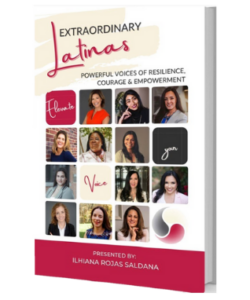 Our voices are special. Through them, we are sharing our stories, rich with insights, emotions, and remarkable experiences. They help us connect with each other. They unite us and show us that no matter how challenging and overwhelming things may be, we all have similar struggles and have the power to overcome them.
By elevating our voices and share our stories, we heal and empower each other to become stronger. To see the world through each other's eyes and even see ourselves through someone else's story.
By elevating our voices, we lift each other up, and that is the objective of this book.
Extraordinary Latinas is a book of inspiration and empowerment. Through the collection of personal experiences from 12 extraordinary latinas, we hope you find the encouragement, grit, and power to stand up and elevate your voice to achieve whatever you put your mind to.
Know that you are not alone. Whether you feel like the only one in your circle, community, company, or industry, you can find in Extraordinary Latinas a group of powerful women that have gone through similar experiences and will help you step up, and find your voice through power, presence, and representation to make an impact in your personal and professional life.
Elevate your voice with us and become an Extraordinary Latina!
Elevating the voice of 12 Extraordinary Latinas who through resilience, courage, and action have driven positive impact and opened the way for other Latinas & women to rise.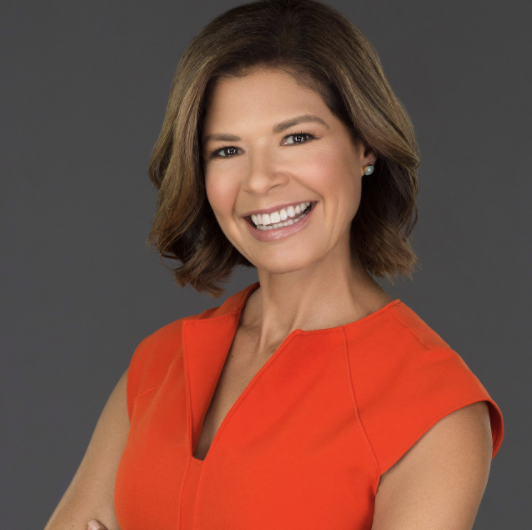 Maritza Coscarelli
Founder & CEO | Confidence & Public Speaking Coach | Keynote Speaker | Former Professional Dancer & Actor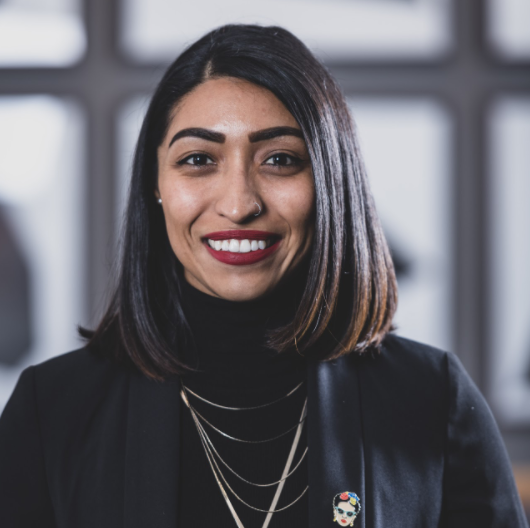 Cristina Costa
Career Coach | Advocate for Women and Diversity & Inclusion | Talent Development and Recruitment | Public Speaker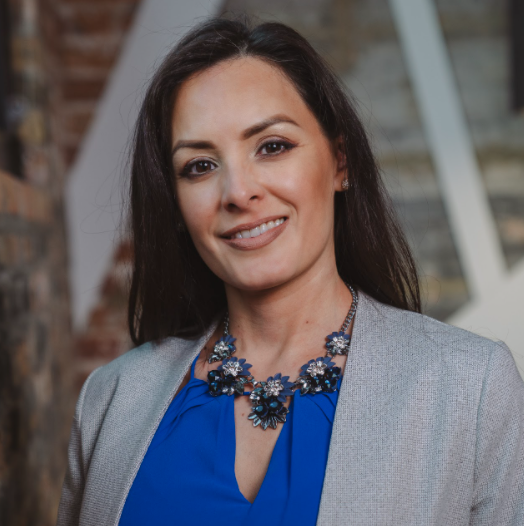 Sonia Del Real
Founder & Principal | Associate Broker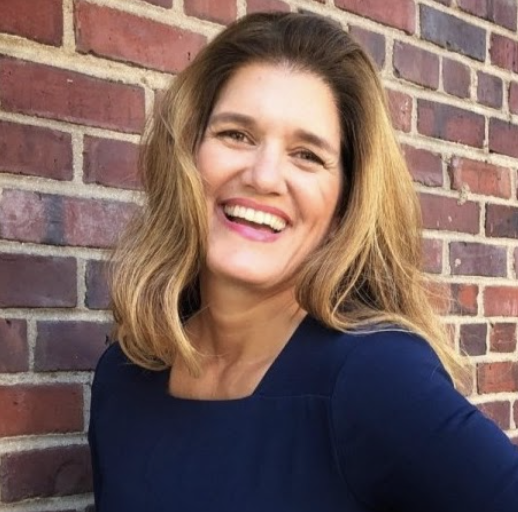 Dolores Hirschmann
Owner & Founder | Communications & Virtual Business Strategist | Investor | Speaker | Author | TEDx Organizer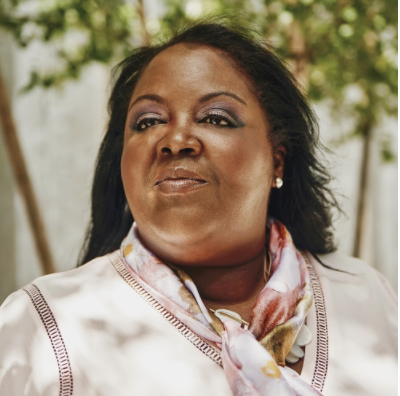 Enna Jimenez
Head of Quality, Senior Director at IDEMIA | Leadership, Visionary & Team Transformation Expert | Public Speaker | Advocate for Women & DEI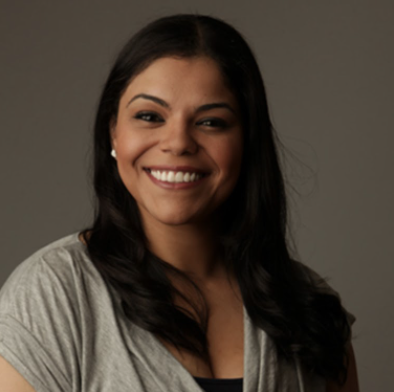 Isis
Ortiz
Vice President at Eastern Bank | President ALPFA Boston Chapter | Community Leader |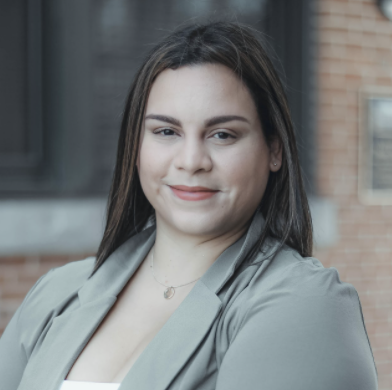 Paulette Piñeiro
Leadership & Business Coach| Management & DEI Consultant | Keynote Speaker | Education Advocate
Cynthia M. Ruiz
CEO | Executive Coach | Leadership Expert | Professor | Bestselling Author | Inspirational Speaker | Latina Influencer & Cherokee Citizen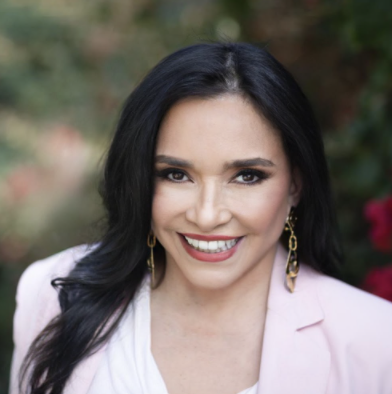 Nilza Serrano
Founder & CEO | Board Member & Trustee | Diversity, Equity & Inclusion Expert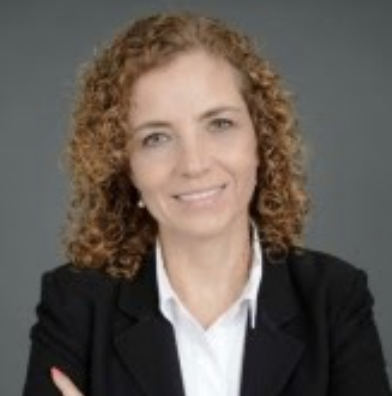 Laura
Tapia
Independent Board Member | Marketing Consultant | Transformative Brand Strategist
Valerie Zolezzi-Wyndham
Founder | Anti-Racist | Diversity, Equity, Inclusion & Justice Activator | Latina Transformational Change Agent