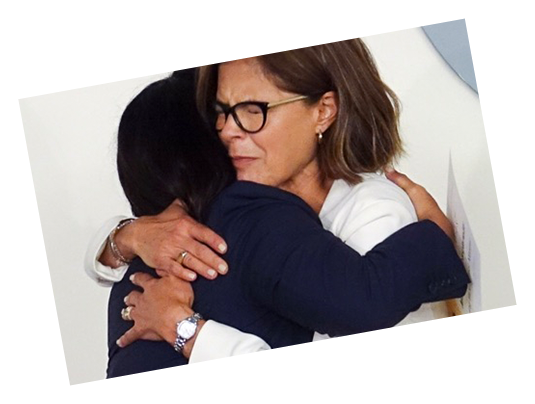 Speak Compellingly
Lead Irresistibly
Grow Exponentially
"I have a process that provides you with the skills, tools and support you need to speak compellingly, lead irresistibly and grow yourself and your business, exponentially"

Lawrence found it easy to act on her feedback.

"Maritza has a mix of attributes that make her a masterful coach. First, she is knowledgeable, having spent several years as a professional actor and dancer. Second, her empathetic nature helps to create an environment where individuals feel comfortable and understood. Third, she delivers feedback in the most incisive way; it is easy for one to hear, internalize, and act on her feedback. I give Maritza my highest recommendation."
Lawrence Paustian, CFA, Managing Partner
Ashley grew her business exponentially.

"Thanks to the coaching I have become more self aware with my thoughts and actions. I am more easily reminded of my ability to make well thought out decisions for my life and business. I am able to find resolve better than before. I have reduced the amount of time that I feel confused about certain situations. Being decisive and strategic has allowed me to grow my businesses exponentially and have success through my efforts."
Ashley W., Entrepreneur
John finds her insights extremely valuable.

"Martiza is a dynamic and energetic speaker who uses empathy as a way to connect with her audiences. In addition to her delivery of the information, her insights are extremely valuable, practical and can be immediately implemented for instant impact. I would be more than happy to recommend Maritza as she offers a unique take on leadership and is clearly passionate about what she shares and who she serves. Hire her to speak to your organization or membership now - she'll leave your audience inspired and ready to take action!"
John D. Entrepreneur
Ana Paula could listen to her speech over and over.

"I wish I had your speech of today recorded, so I could listen to it over and over again. Thank you for such a good message."
Ana Paula D., Speaker and Writer
Cindy got herself the best job she has ever had.

"Your words spoke to me. I have now moved and got myself the best job/ career I have ever had, making the salary I deserve!!! Thank you. You gave me a new perspective on my life. I am so grateful and blessed. All my love."
Cindy, Business Owner
Melissa had a powerful transformation.

"I have been extremely fortunate, over the last 6 months, to have been able to work with my life coach and yoga instructor, Maritza Coscarelli. Maritza's warm, engaging personality, coupled with her passion, knowledge, and expertise, have made a lasting impact on me. Since collaborating with her, I have had powerful transformations that have impacted all facets of my life-body, mind, and soul. Mari always finds a way to enhance the positivity of life, to be a nonjudgmental voice of reason, and has provided me with critical insight into the way I would like to shape my future."
Melissa E., Special Ed Teacher, Single Mother
Melanie noticed significant improvement in her confidence, self-image.

"Thanks to my 1:1 coaching sessions with you I was able to introduce myself confidently to my lead team and make a great first impression shortly after my promotion. Before working with you I was nervous about speaking in front of people. My self-image was not strong and I felt I either rambled or was unable to organize my thoughts to speak in a concise and impressive manner. Thankfully, I have noticed significant improvement in my confidence, self-image and communication skills each time we prepare together for my meetings and presentations. The coaching on delivering feedback to my team members was especially helpful. I have even made a positive impression with our Vice Presidents. I especially appreciated your coaching recently in order to emcee the global teams' contest. My delivery and self-image have improved tremendously with your coaching and guidance. You have a special way of connecting with your clients that truly makes a difference. Thank you."
Melanie A., Engineer
Rachel has transformed her relationship with her body and mind.

"The results I achieved from working with you include: more patience, consistency with meditation, continued sobriety. My outlook on life has shifted to more gratitude and I am less judgmental of myself. Also, I have been in a better relationship with my body, physically and mentally. I have transformed my relationship with my body and mind. I used to depend on stimulants. I believed I needed them to be successful. You've given me the power to believe in myself as a female entrepreneurRachel has transformed her relationship with her body and mind that, and that transformed my business and life. Emotionally, my thoughts and mindset are transformed. I am no longer impulsive, addicted, or have negative body image issues, or outbursts in my relationship. No more yoyo dieting, or allowing negative people into my business/personal life. All these are issues I solved since working with you, Maritza. Especially helped with my unorganized working methods. I ow have my clients saved on file. Forever grateful to you."
Rachel L., Business Owner
Anne has tremendously improved her public speaking skills and so much more.

"I can't say enough about my experience with Maritza Coscarelli and the outstanding support she provided me as I prepared for a new executive leadership position. I asked Maritza to help me further develop my public speaking skills and she did so much more. Maritza is warm, sincere, approachable, and a pleasure to work with. She has tremendously improved my public speaking skills by working with me on developing content (what makes a difference), reducing stress (mind & body) and connecting with my audience. She also provided constructive feedback during each session which only multiplied the value-added. Working with Maritza, I have enhanced my self-awareness, improved my self-confidence, and developed into an impactful public speaker while remaining authentic and true to myself."
Anne P. Executive Director
Lisa delivered her talk with confidence.

"I'm Lisa Honold, an Online Safety Advocate helping schools and parents keep kids safe online. I came to Maritza with a belief that I wasn't ever going to be good at public speaking and a fear that standing in front of an audience would be a disaster. Maritza taught me how to write a powerful speech, how to practice it and which parts to commit to memory. She has strategies for connecting with the audience, using the stage and pausing for emphasis that were invaluable to my success. I looked forward to our sessions together and was delighted when she gave me both positive feedback and gentle critiques that didn't feel hard to try. I delivered my signature talk with confidence and what I've realized since then is hiring a speaking coach isn't just about that one speech. It's about experimenting with the words I use to connect to my audience and finding just the right ones. It's about the clarity I gained from all that practice. It's about diving into my proprietary system and case studies to illustrate my points. Working with Maritza has been magical for building my confidence as a business owner and speaker. Feel free to contact me with any questions you may have about working with Maritza. I am happy to share more of my wonderful experience."
Lisa H., Online Safety Advocate, Entrepreneur